How To Show Up? with PRICE (BR/CH)at Splendor, Amsterdam18 December 2019, 7pm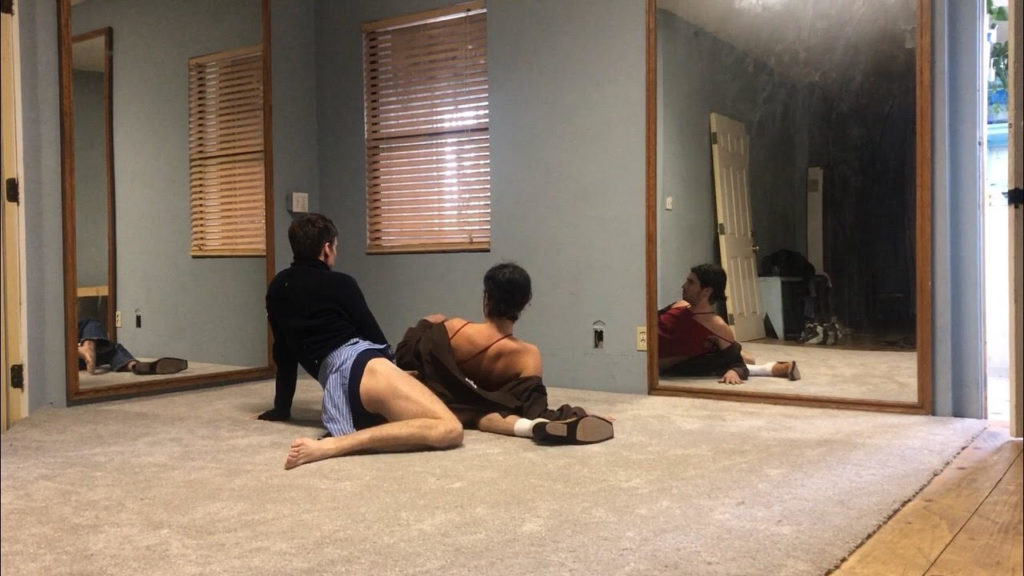 Join How To Show Up? and the artist PRICE at Splendor for a new performance to end the year and welcome our new season.
PRICE is the name behind a fictional character developed by artist Mathias Ringgenberg in a number of hybrid musical and performative works.
Marking the end of a 3-week residency at PAM in Los Angeles, Overture (Mantras for a club) is the starting point for a new series of listening situations where embodiment, sound and voice embrace a constant state of trial and error. Stuck in the theatricality of domestic and emotional spaces, singing individuals explore their states of exposure and offer a testing ground for flatness and artificiality. Through physical repetition, this intimate setting opens an imaginary journey and initiates the first steps into a reflection on collectivity, interiority and inter-subjectivity.
In residence with How To Show Up? this process will continue to unfold in a situational performance by PRICE with Stefan Govaart and Ivan Cheng.
Performance begins at 19:30
ATTENTION CHANGE OF VENUE:
The performance will take place at Splendor, Amsterdam
Follow this link for directions:
https://goo.gl/maps/biEbyLBxuiXaNdHz7
Tickets are €5 and can be purchased following this link https://splendor.stager.nl/web/tickets/389394
Artist: PRICE
Performers: Stefan Govaart, Ivan Cheng and PRICE
Music production: Cecile Believe
Piano: Sebastian Hirsig
Movement research with Thibault Lac
Odor in collaboration with In'n'out Fragrances
Mathias Ringgenberg was born 1986 in Rio de Janeiro and now lives and works between Zürich, Belgium and Los Angeles.
He studied at the Gerrit Rietveld Academy Amsterdam before receiving an MA Performing Arts and Theater from HKB, Bern in 2015.
How To Show Up? is a performance programme that takes place in Amsterdam, and began as a conversation questioning the relationship between the spaces we occupy, the characters we play, and the work we make. This question presents an opportunity to work alongside artists whose practices are entangled with ideas of self and belonging, and whose work takes the form of text and the live event. Since 2016 the programme has worked with artists and writers to explore performance as a social arrangement and mode of publishing. Following words written and spoken aloud, How To Show Up? creates a space to test where the breath is headed. How To Show Up? is a collaboration between Gianmaria Andreetta, Annie Goodner, Elizabeth Graham and Elisabeth Klement.
Generous support provided by Amsterdam Fonds voor de Kunst, Mondriaan Fonds and the Swiss Arts Council Pro Helvetia.
A warm and special thanks to PyraSied for their sponsorship.